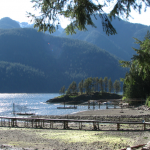 There is a lot to be said about photographing. You get to know a bit (or more) of someone you've never met by looking at the photographs they take. By seeing life as they see it. Bits – or big chunks – you may have missed.
It's like browsing through someone's soul, image-wise. Here's mine: http://www.danielaginta.com. Enjoy!
The necessary copyright bit that cannot be forgotten: Photographs on this website cannot be copied or reproduced without my permission. Please contact me at [email protected] if you are interested in purchasing or visit my online portfolio at www.danielaginta.com

Also, I am a big believer in helping out. So while the above note applies (no taking without asking) I will be happy to discuss contributing some of my photos pro bono to a worthy cause (or as a result of a compelling argument.)
Thank you.