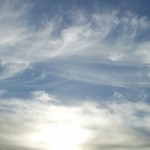 Welcome to my playground. My name is Daniela and I am a writer with a mindfulness quirk. That's right, I have made the choice to live mindfully and here's how I do it. You can do it too! Please add your name to my subscribers' list and I will take you there.
Who is Daniela Ginta? I am a freelance writer with a MSc in Biochemistry and a keen eye for research study details that add value and substance to all feature articles I write. I specialize in science, health, environment and parenting topics. Need to know more?
I write compelling opinion pieces as a weekly columnist for the Armchair Mayor News, following a well-received column for the recently closed local paper Kamloops Daily News. I craft web content such as blog posts, business profiles and promotional content. I contribute valuable articles and opinion pieces to Planet Experts, a gathering place for academia, journalists and conservationists actively involved in protecting the environment.
Interested in what I can do for you? Let's talk then! Drop me a line at [email protected] or call 250.299.3364. You can follow me on Twitter @DanielaGinta or find me on LinkedIn.
If you have a minute or two, you may want to visit my online photography portfolio at www.danielaginta.com. Your next favorite shot to complement your article or website content might be waiting there! You can also subscribe to a daily mindfulness photo reminder via my photo blog or follow it on Facebook.
Drop me a line when you have a few moments to spare, I am looking forward to meeting you!
In the meantime, help yourself to a few mindfulness bits from my blog.
PS: If you're wondering about why I chose clouds, here's why. Quirky, you say? I say why not.