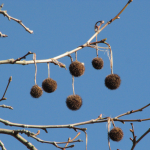 Do you want a writer that will deliver well-researched material no matter how gnarly the deadline and is pleasant to work with, despite the gnarliest deadline? Well, you found me!
What I write:
Blog material, including my own. Topics I've tackled so far: health and lifestyle, and the environment.
Feature articles on various topics, mostly environment, parenting, health and fitness but as any professional writer worth her salt, I occasionally tackle topics that out of range but never boring to write about. Because life is never boring.
Web content, whatever the client needs might be.
Books (dreaming, hoping, dusting the manuscripts in the meantime): Children books and non-fiction (memoir, personal growth)
Getting personal (answering the why question): I studied Biochemistry in university, then I crossed an ocean and continued with a Masters. When I finished playing full-time scientist, I worked in a lab for a while and also started teaching specialty topics at a post-secondary school in Vancouver. The birth of my first child marked my return to writing. I wanted to be there for him, to raise him and do something purposeful career-wise. Ditto for little brother who came along four years later. 
Writing has never been really foreign to me. As soon as I learned to write… Well, I wrote. Poems, journals, stories. I aspired to write for a living but was told it is impractical. Science won. Writing was behind during university years, but, just like a faithful dog I left behind when I moved across the world, it returned to me and now I know we're in this together for the long haul. I'll never understand how it found me again or the other way around, the fact is that it happened. Writing feels so right it makes me wonder why on earth I thought of leaving it behind in the first place. There you have it, in a nutshell. A coconut shell, to be accurate, given the size of this confession…